Ingredients
1 cup black beans
1 cup chopped lettuce (any variety)
1 cup microwavable pre-cooked brown rice (choose one that has no additives)
1 red bell pepper, chopped
½ avocado, cubed
¼ cup salsa
½ tsp cumin
½ tsp cayenne (ground red pepper)
Toppings
2 Tbsp. sharp cheddar cheese
1 Tbsp. lime juice
¼ cup fresh cilantro
Alternatives
Add chicken, use kale instead of lettuce, swap brown rice for quinoa, or roast your vegetables instead of leaving them raw. Not into cheddar? Sprinkle on some Cotija or Monterey jack instead.
Directions
1. Chop up lettuce, bell pepper, and avocado.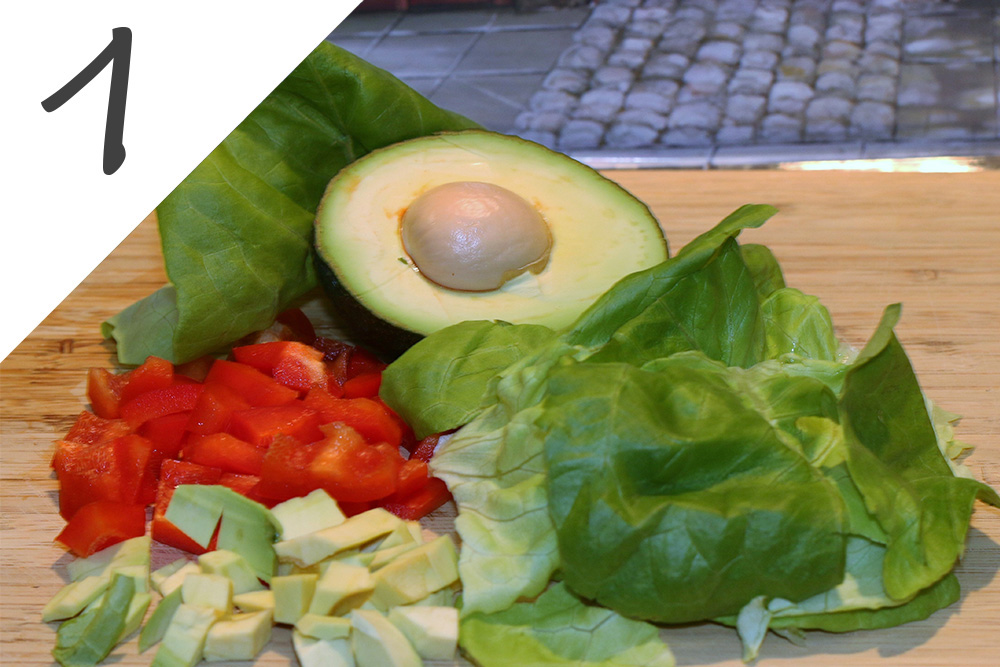 2. Drain and rinse black beans. Add cumin and cayenne pepper. Sauté on low heat until warm.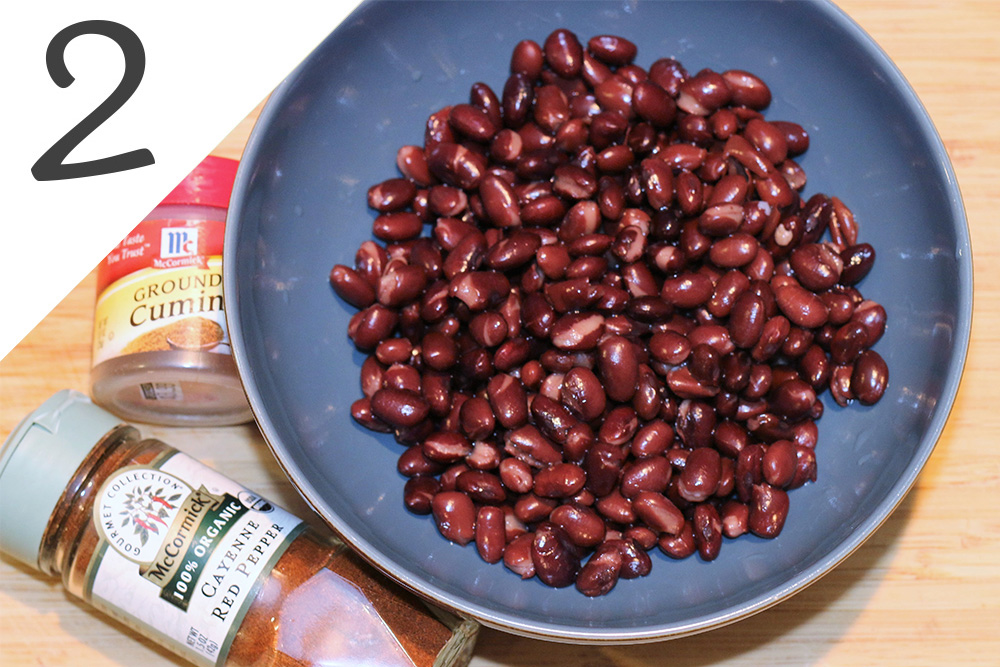 3. Heat brown rice in microwave.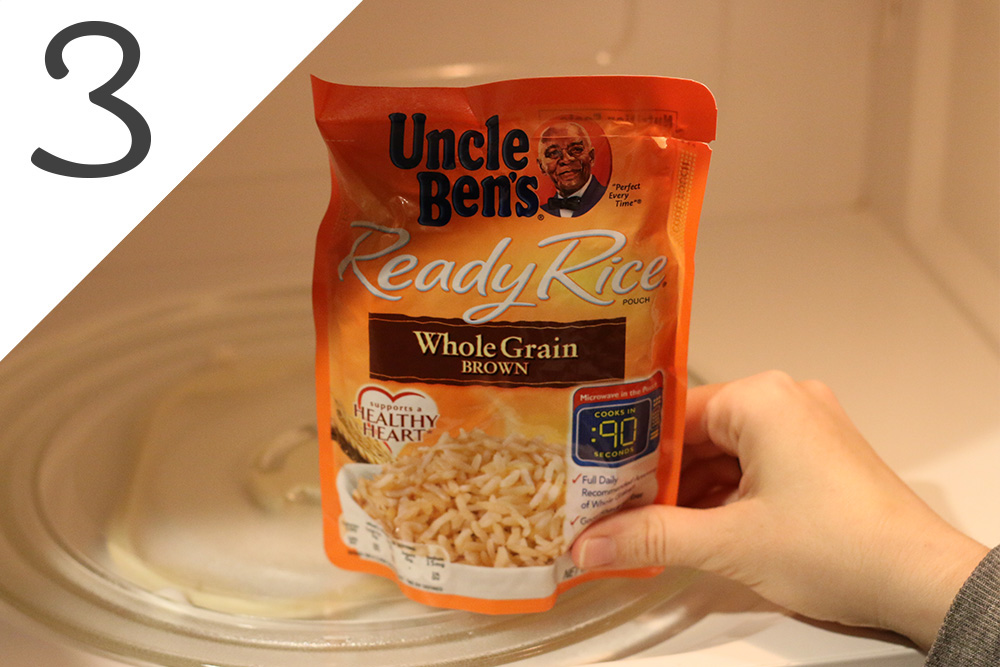 4. Combine warm ingredients (black beans and rice) together with lettuce, pepper, avocado, and salsa.
Those black beans contain fiber and protein to keep you satisfied. The bell pepper gives you a big dose of Vitamin C, and avocado is one of those  fats that tastes amazing and is good for you.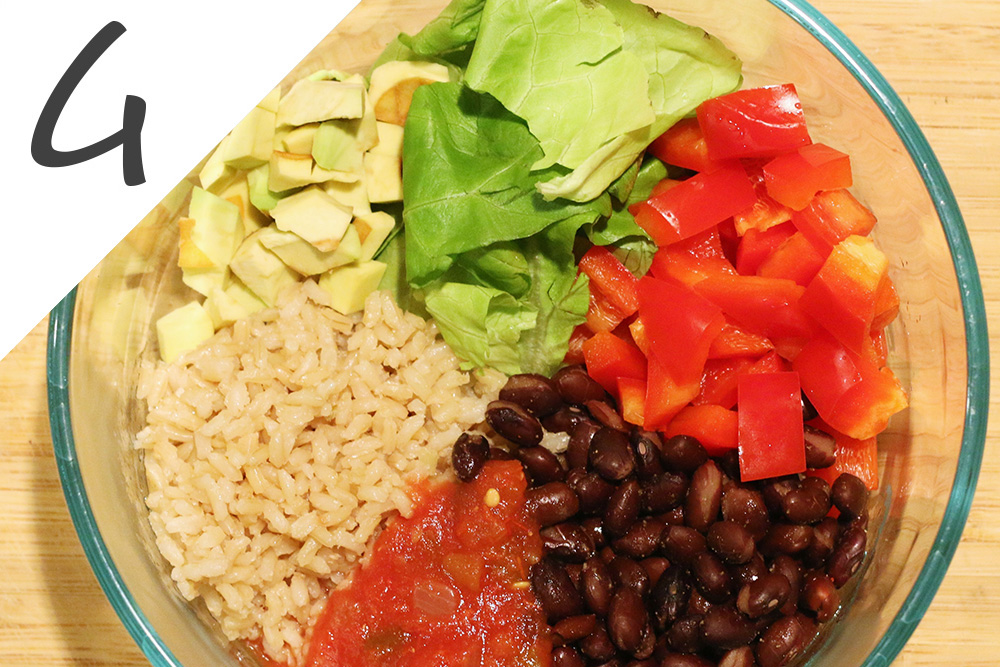 5. Add your toppings (cheese, lime juice, cilantro) and mix everything together.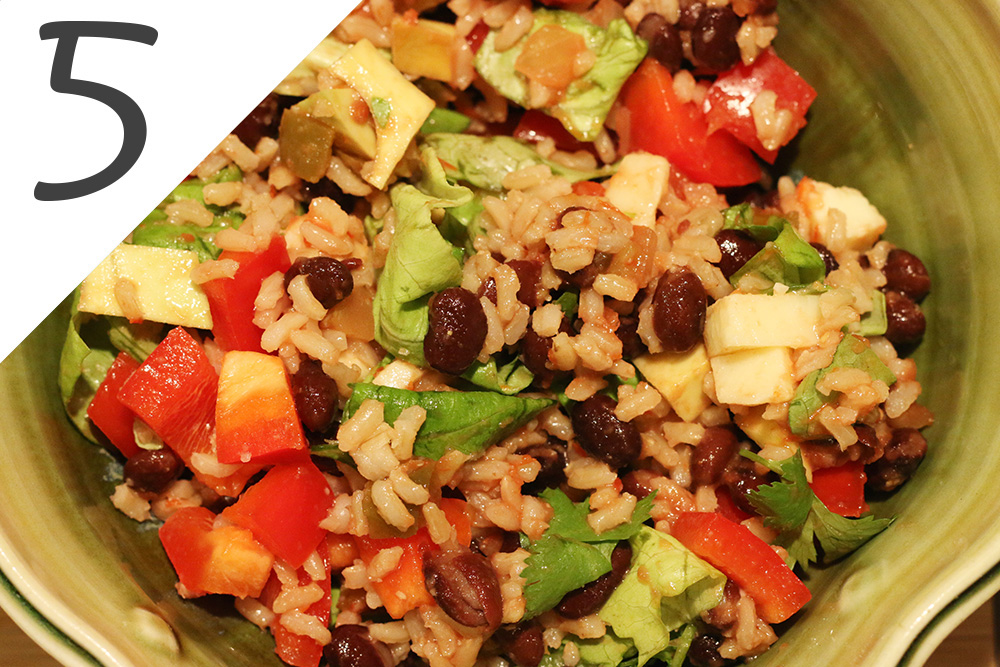 ---
Recipe review
This recipe is all about whole foods—foods that are kept as close to their natural state as possible. Eating whole foods ensures we get the maximum amount of nutrients.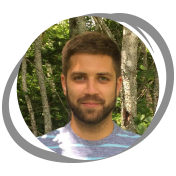 Richard Buote
PhD candidate in medicine (community health), Memorial University of Newfoundland, Newfoundland and Labrador
These black bean burrito bowls are a great solution to those nights I don't feel like cooking. This recipe is super quick, satisfying, and delicious. As a health-conscious student on a budget, this is a perfect weeknight meal.
Cost

This recipe gives you about three meals for $20, but there are ways to reduce that. Dried black beans and rice are cheaper than prepared versions.
Taste

So yummy; will definitely be making this again. I'd like to try it with the addition of some other vegetables like red onion and roasted sweet potato.